Chris
Ex Hosts

Gender
Male
Eliminated
RR: Bjorken Telephone
Place
RR: 27th
Family
Mother (name unknown), Jerd (cousin)
Friends
Chef
Enemies
Don, Mama DJ, Topher, Dakota, Blaineley, Courtney, Kelly, Taylor, Heather, Alejandro, Vanessa, Anne Maria, Tanner, Ezekiel, DJ and everyone else.
Voiced by
Christian Potenza
Christian "Chris" McLean, labeled the Host with the Most, is the host of Total Drama. He has hosted every episode except for Basic Straining, Are We There Yeti?, the aftermaths, and half of Total Drama World Tour Do Over, due to him being arrested by the Illuminati for illegally trespassing onto privately owned galactic property in The Ex-Files. He returned to host in Total Drama All Stars Do Over. He does so again in Total Drama Revenge Do Over to torture a new batch of contestants. He is downgraded to a contestant in Total Drama Ridonculous Race Do Over as a member of the Ex Hosts with his travel partner, Chef.
Personality
Edit
Chris McLean is the primary host and the true main antagonist of Total Drama. He is an overwhelming narcissist, with zero concern for the well-being of his contestants. Chris feeds off the pain of the teenagers, physical and emotional, and strives to keep the drama in Total Drama alive at all times. He purposely makes his challenges as difficult and life-threatening as possible. He has elaborated that it's for high ratings as well as his own amusement. Despite the negative points of being a reality show host, Chris loves his job and the fame that comes with it. He has tried other activities like hosting a cooking show and being in a boy band, but all of them have been ill-fated. Chris is frequently seen in various costumes when introducing challenges, with Chef often dressed up as well to correspond with him. He is highly rebellious against the network lawyers. On a few occasions, he has shown to be somewhat childish as well, whining when he is displeased about something.
Appearances
Edit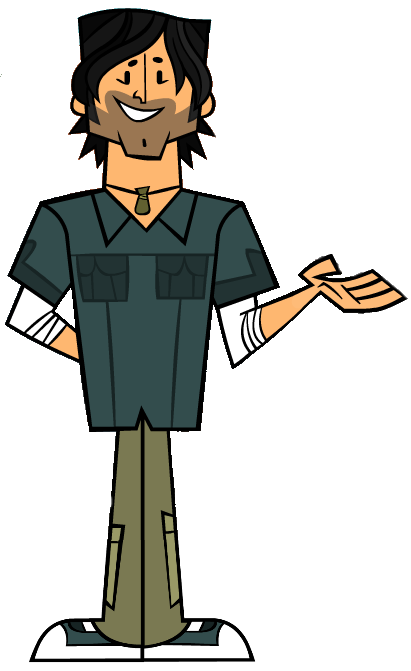 Ad blocker interference detected!
Wikia is a free-to-use site that makes money from advertising. We have a modified experience for viewers using ad blockers

Wikia is not accessible if you've made further modifications. Remove the custom ad blocker rule(s) and the page will load as expected.